Art and Wine
Sculptures, paintings, wine and food tasting
Events, exhibitions and tasting "Vin Santo" wine in our cellar
In the last few years, Gabriele Mazzeschi's Winery has started to improove local and not local artists by showing their works in the area of the cellar where is producted Vin Santo.
---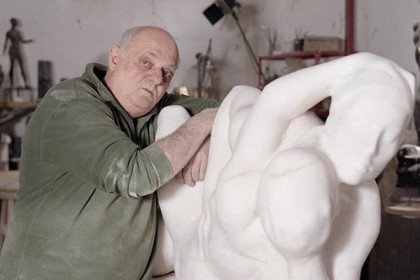 1st Edition – 2015, Enzo Scatragli
The painter and sculptor Enzo Scatragli showcased some of his work. Scatrargli, a totally self-taught artist, has always personally designed, blended and sculpted his work using a variety of materials: such as marble, bronze (golden), stone and granite.
---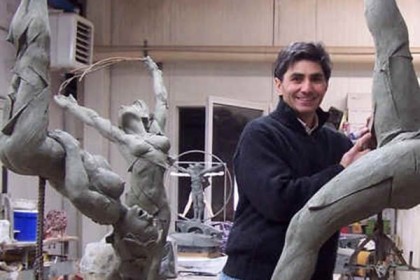 2nd Edition – 2016, Andrea Roggi
The scultor Andrea Roggi, native of Castiglion Fiorentino, creates works in bronze and marble. His sources of inspiration are nature and family; he has numerous public works displayed throughout Italy, but mainly in Tuscany and Umbria.
---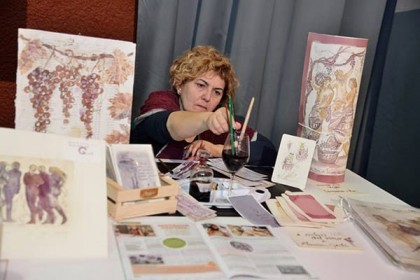 3rd Edition – 2017, Maurizia Gentili
Maurizia Gentili, from Piacenza, since about 10 years has started to use wine as a pigment for his "Vinarelli".
---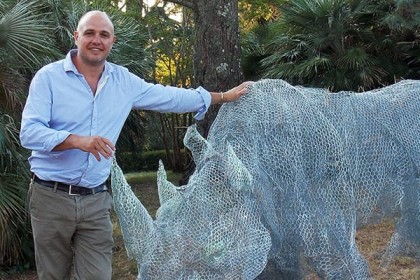 4th Edition – 2018, Antonio Massarutto
Antonio Massarutto is an Italian sculptor and designer based in nearby Cortona since 2001, where he draws inspiration from the fascinating landscape and the rich artistic and cultural heritage.
His animals, wild boar or deer, made with mixed technique, reveal his intimate knowledge of the animal world.
---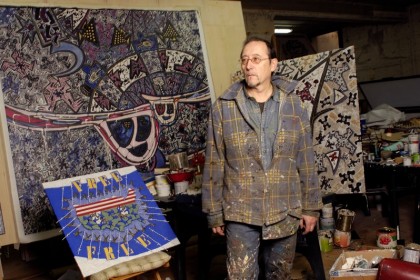 5th Edition – 2019, Giulio Galgani
Giulio Galgani is a contemporary painter and sculptor in Arezzo. With his figurative-surrealist imprint, from 2000 he uses waste materials such as tires and rusty nails as raw material for his works.
---
6th Edition – 2020, Adam Victor
Ten years ago the photographer Adam Victor began to show his VinoGlyphs serie of pictures based on the end of the vegetative cycle of the vines.
During the lockdown in 2020 the photographer decided to take a new serie of pictures for VinoGlyphs with a new key of reading. This time the theme is the rebirth.
Adam Victor's gain this time was to prove that life always win.
Tomorrow the sun will rise again.
---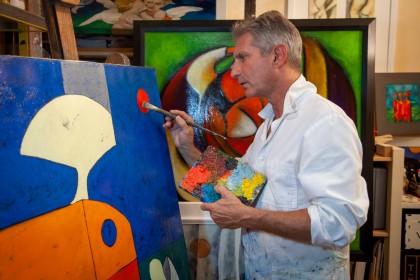 7th Edition – 2021, Andrea Saltarelli​
The contemporary painter and sculptor Andrea Saltarelli was born in Milan and grew up in Versilia where his gallery is still located. His works are aimed at recovering traditional values ​​by reconciling the symbolic and aesthetic aspects.
---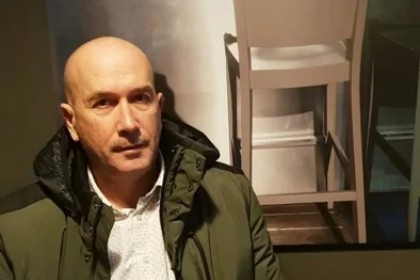 8th Edition – 2022, Piero Scandura
Piero Scandura, a twenty years experienced painter , introduces "The enigma of color": a series of paintings in which the presence of familiar places and richness of colors are imposed.